Get Real Followers on Instagram Organically, When it comes to gaining followers on Instagram, adding some personality to your bio and using relevant hashtags are two great ways to get started. However, there are a few other things you can do to really boost your following.
First of all, make sure you're engaged with your followers. Reply to their comments, like their photos, and follow them back. If they comment on one of your posts, make sure to let them know what you think.
This helps to show potential followers that you're an active account with a fun, friendly community. It also makes people feel more connected to you when they see that you're paying attention.
Instagram has become a critical component of many businesses' social presence, driving valuable traffic to land pages, increasing conversions, and creating an engaged following.
If your Instagram presence isn't as strong as you'd like, it's time to figure out how to get real followers on Instagram organically [2021]. As your audience expands, you have more chances to connect with them and provide them with unique experiences.
Instagram is a social networking service that encourages users to share photos and videos through its app. You may share and repost visual material for your followers to react to in the form of likes, comments, and shares. While it is simply a basic service, its simplicity has contributed to its widespread appeal.
Now sees how one can get real Instagram followers organically.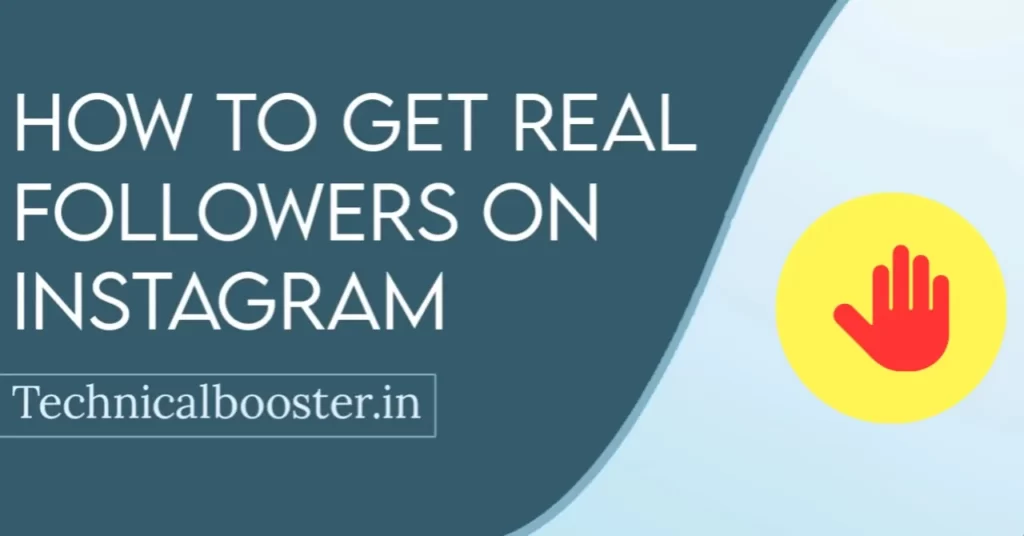 Plan a Strategy
To successfully use any social network, you must have a clear strategy. Your first goal here is to have more Instagram followers. A successful Instagram account isn't built on just followers.
Gaining followers is only one aspect of a larger strategy that connects to your company's marketing and social media goals. Consider why you want more Instagram followers.
This will help you have a clearer idea of what you're looking for.
Keeping your Instagram account consistent requires constant attention to business-driven objectives.
It will assist you in creating a compelling brand narrative that appeals to new profile users and helps to develop and maintain a devoted following.
Make Your Account Discoverable
One of the first things you should do before increasing Instagram followers is to make your account known. Think of your Instagram bio as a homepage to your account.
Without image captions, a bio, a suitable username, or a profile photo, how will users know the account is yours?
On Instagram, your bio and photo work together to construct your brand identity. It may appear obvious, but both your bio and photos play a vital role in establishing your brand's identity.
Your bio is your one-stop-shop for bringing people to your site on Instagram, so making it as effective as possible is critical.
Great Stories.
Simply put, you need to come up with nicely made stories if you want more Instagram followers.
Stories have been used by over half a billion Instagram accounts every day, and 45 percent of the most-viewed Stories are from businesses. Stories are very popular.
According to Instagram, one out of three stories generates a direct message.
Create Filters.
These filters are a vital component of your IG marketing plan to gain more followers.
Filters are an excellent method to add variety to the images you're sharing and make your feed appear more cohesive.
The best thing is that filters allow you to quickly and easily modify your photos, so you don't have to spend hours doing it.
Use Popular Hashtag.
Using hashtags to grow your Instagram following is a tried-and-true technique that works. You should research which hashtags are popular in your niche and relevant to your business and content.
To reach people who follow those hashtags, utilize a combination of these hashtags for all your Instagram postings.
Remember to vary things up and utilize industry-level as well as niche hashtags for which you can truly stand out.
You may add up to 30 hashtags to your Instagram posts, and you should take advantage of this capability.
The next step is to focus on your photo posts. A great way to get more engagement (and, as a result, more followers) is to use hashtags. However, it's important to use the right hashtags.
Generic hashtags like "#photooftheday" or "#beautiful" might get you a few likes, but they don't work to bring you the followers that you want.
Instead, use hashtags that are specific to your content. For example, if you're a photographer in New York City, looking for real estate tips, "#realestate #nyc #newyorkcity" is what you should be using.
Unique Content
People do not follow you on social media to see sales pitches. They stick with your brand because they like your personality and the material you create.
Even if you operate in similar industries, what works for one firm may not be appropriate for your branding? Consider what kind of tone you want your message to have.
What would you describe it as? Playful? Informative? Serious? This is a very serious issue, but don't be so uptight that you can't make your point without being judgmental.
What types of subjects do you cover in your Instagram posts? Everything you put on your company account should express the personality and principles of your brand. Consider your company's account to be a person.
Create branding standards so you can remain consistent as you develop the account's personality. Branding standards should include information on tone, style, and values, as well as your company's colors and typefaces.
Conclusion
You've now learned many ways to gain genuine Instagram followers. A good plan is worthless unless it is implemented successfully. It's time to put all of this information into action and watch yourself grow your Instagram account today! mr popular