How do I start Instagram marketing? There is no one-size-fits-all answer to this question, as the best way to start Instagram marketing will vary depending on your business and its goals. However, here are some tips to help you get started:
Instagram is a photo-sharing social platform. Users share photos and videos with the world, follow friends to see what they're up to or connect with people around shared interests.
Instagram is one of the most important social media networks in the world today. With over 100 million active users daily. Instagram is one of the best platforms to use to promote your brand images. If well used, this platform can be a good marketing tool for your business.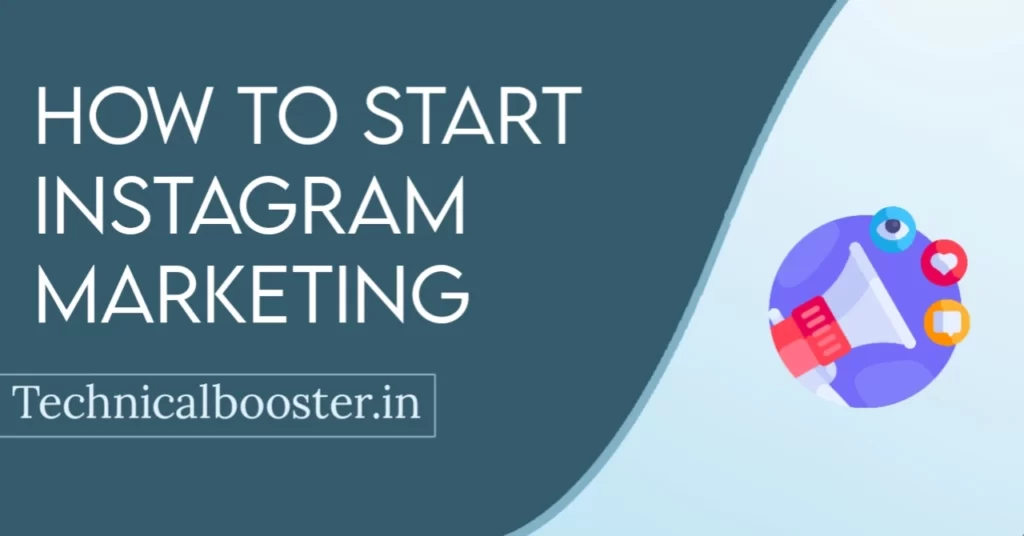 How do I start Instagram marketing?
When you plan to promote your brand on Instagram, the first step is to create exciting and unique content to attract users' attention. Well-designed photos and videos with encouraging captions can be an excellent way to start marketing campaigns.
Tips for Instagram marketing:
The following are different ways you can make your Instagram marketing effective:
Know your audience:
The first thing to do is to know your target audience. Doing so will help you promote your brand using the right hashtags.
Knowing who you are targeting makes it easier to create content that will attract this specific audience.
Instagram marketing can be an easy task if done correctly and with a strategic approach.
When getting started on Instagram, make sure you are clear about your business goals. Decide what do you want to achieve and how you plan to go about it.
If needed, seek help from a professional agency that can guide you throughout the journey.
Knowing your target audience is a priority when you're promoting a brand. Everything should be geared towards attracting users that may eventually become customers, from the content of your photos and videos to the time they are posted.
Use a business account:
When you sign up for an Instagram account, choose to use your business profile. This will link to your website, where users can find more information about the product or service that you offer. To start marketing on Instagram, you need an attractive profile design, a well-built website or landing page, and exciting content.
Setting up a business account when signing up for Instagram will allow you to see the profiles of users whom you can add as friends so they'll take note of your account.
Creating a successful business profile on Instagram is not an easy task. That's why it's important to spend some time studying your customers and their behaviors before creating or updating your profile, making sure that everything has been set up for success.
Post regularly:
One of the most important aspects of marketing is consistency. Posting engaging content regularly ensures that users continue coming back to your page. If you want to use Instagram effectively, your posts should contain interesting content to potential interest customers. Try not to post random images that have nothing to do with your business or industry.
Repeat your posts:
You can repeat these posts so that they don't lose their virality. Please take advantage of this because it will increase your likes and comments significantly.
Use hashtags in your posts to make them more visible to other users who may be interested in what you share. It's important to use hashtags relevant to your posts so you can attract the right kind of audience.
Advertise:
Another way to market your brand on Instagram is by buying ads, which will let you reach more users who may be interested in what you offer. When promoting your ads, try using video adverts because they're more successful than photo ads.
Get followers:
Follow other brands and users to increase your chances of getting noticed by many people interested in what you share. You can try to give users some incentive for following you. This could be something like an exclusive discount or promotion.
Engage with your followers:
If users give you feedback or leave comments on your posts, be responsive and thank them for taking the time to share their thoughts.
Engaging with your followers also lets you get more engagement from other users who may find what you're doing interesting.
Get likes and comments:
Once you've posted an interesting photo or video, it's important to get likes and comments because this is how the Instagram algorithm works.
Getting more engagements for your posts means that Instagram will then show them to more relevant users.
Imagine you make a post on Instagram and It's like 50/50: Either your photo gets exactly 50 likes and 0 comments OR it gets 50 comments and 0 likes.
But there is no right or wrong answer so don't stress too hard about how much interaction your post gets. It doesn't necessarily mean that nobody loves your content, it might just not be relevant to them at the moment!
But how do I know if my audience wants to see this particular product? Instagram isn't the best place to test out products because all our other posts are focused around lifestyle images – meaning, pictures of us using said product.
So basically, we're trying to sell to you something that we're not trying to sell.
And if we do start selling?
People won't see it because your Instagram account is lifestyle-based and thus, doesn't allow for direct marketing of products.
So what can we use IG for?
Instagram is a great way to show off upcoming collections, post teasers, and provide event information about brands
What's hard about this type of marketing:
You don't get to directly market your product
The comments will be similar every time "I want this!" or "Please add me to the list guys I need this in my life!!"
The cost-effectiveness when using IG
You get to keep your customers in the loop!
Conclusion
By following the steps mentioned above, you'll be able to market your brand on Instagram effectively. This platform can make your business grow in a way that other social media networks cannot. Getting started with this is easy – all you have to create great content and use relevant hashtags to make your posts popular.