First 1,000 followers on Instagram can be hard to get, but it's possible if you put in the time and effort.
It isn't always about getting views on your Instagram profile. Instead, the goal is to build an audience of genuinely interested people in what you have to offer.
Instagram is a photo-sharing app where people can post pictures that other users can follow and interact with. Instagram has been one of the top apps in the App Store since 2010 when it was launched.
It has developed into a thriving social media platform with millions of users and billions of daily interactions.
The following tips will help you get your first 1,000 followers on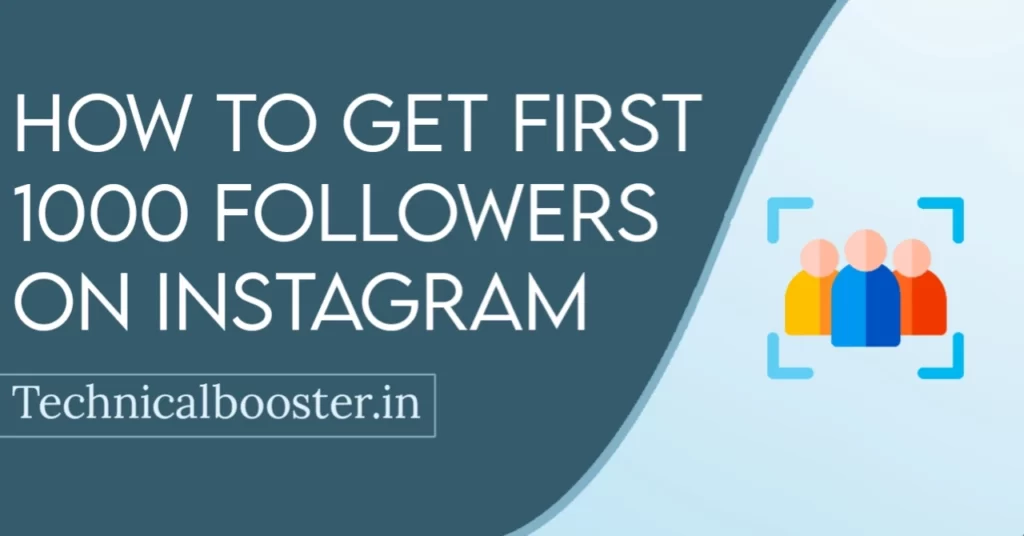 1. Create and optimize your profile
The Instagram profile is where you can personalize your presence on the service, and it's the first thing people will see when they find you on Instagram.
When creating your profile, choose images representing who you are as an individual or business owner.
The profiles on Instagram need to display some sense of personality, so it's essential to put yourself in there too.
Creating or choosing your profile pictures is essential to developing trust with the people you connect with on Instagram.
Make sure this part of your presence looks fantastic.
2. Designate a content creator
Not everyone has to be the content creator for their business on Instagram.
It might be a better idea to designate one person as the content creator whose job is to manage and publish all images and videos. This will help keep your brand's voice consistent and make sure that all of the content is high-quality.
A content creator can also respond to comments and questions that are left on the account.
This can help you build a community around your brand and keep people interested in what you're doing.
3. Follow photography and editing best practices.
When taking photos for Instagram, you should follow some best practices. Remember that the app is all about visuals, so the photos you post should be high-quality and visually appealing.
Some tips for taking great photos for Instagram include using natural light, using a filter to enhance the photo, exciting angles, and contrasting colors.
If you're not sure how to use these elements to improve your photos, many online resources can help.
Ensure that you have a high-resolution image. Instagram automatically crops photos to fit the size requirements of the app, but this might not be ideal for all photos you have.
Editing tools can also help improve your photo's quality before it's published on Instagram so take advantage of these options if they are available to you.
4. Curate some of your content
Another tip for growing your brand presence on Instagram is curating some of the content shared by other people.
This can include behind-the-scenes footage, images from events, or anything else that someone else has created that relates to what you're doing as a business owner.
This type of sharing is beneficial because it adds value to everyone involved rather than just giving people an opportunity to see what you're up to.
It also helps you build relationships with other businesses and people who might be interested in what you have to offer.
When curating content, make sure to give credit to the original creator and use their handle in the post so that they can see it.
This is a great way to start building relationships with others on Instagram.
5. Use a consistent, platform-specific brand voice
One of the most important aspects of having a successful presence on any social media platform is ensuring that your brand's voice is consistent.
It means that the tone and style of your posts should be similar across all platforms and should reflect what your business represents.
If you're not sure how to create a brand voice or where to start, many online resources can help.
The most important thing is to be consistent and make sure that your voice represents your business.
Hashtags are a great way to get your content seen by more people on Instagram.
When you add a hashtag to your post, it becomes searchable, and others can click on it to see other posts that have been tagged with the same hashtag.
It is a great way to get your content in front of new people and build relationships with other businesses. When choosing which hashtags to use, make sure they are relevant to your post and that they have a high number of impressions.
Instagram has quickly become one of the most popular social media platforms with over one billion active users.
And for business owners, it can be a great way to connect with potential customers and grow your brand presence.
But growing your Instagram following can be a challenge, especially if you're starting. That's why we've put together some tips to help you get your first 1,000 followers on Instagram.
A recent study found that the average Instagram user has just over 1000 followers. While this may seem like a lot, it's important to remember that not everyone is on Instagram, and those who are may not be following you.
Still, 1000 followers is a significant milestone and one that you should celebrate! Here are a few ideas on how to celebrate your 1000th follower on Instagram:
Thank your followers! Take a moment to thank them for following you and supporting your account.
Host a contest or giveaway. Give away something special to one of your followers in celebration of 1000 fans.
Post a special thank-you message. Dedicate a special post to your 1000th follower, thanking them for their support.
Post a photo or video of your 1000th follower.
If you can, get a photo or video of the 1000th person to follow you on Instagram. This is a great way to celebrate and show your appreciation.